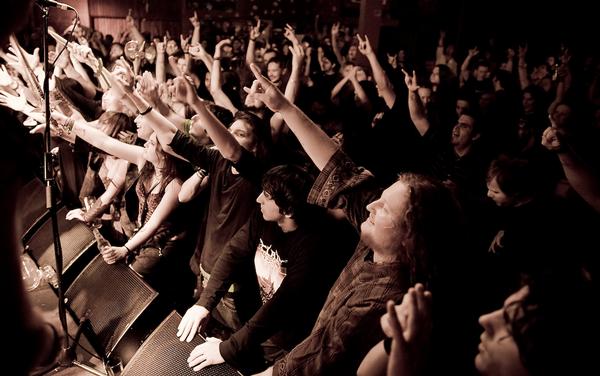 So you just got offered your first bunch of shows outside of your hometown…cumegratulations! But what should you bring along? 
As a young fella playing regional shows that were overnight driving-distance from Perth I was always intent on bringing my own drum kit and my band mates would provide a full backline of their amps and cabs. That's really lovely, but we ended up taking 3-4 cars 2000-3000Kms+ to play 3 x 45 minute sets. To make it more difficult, with large distances between shows we would be arriving in a town then hurrying to set up the backline and at the end of the show packing down the gear into our accommodation so as not to have it stolen from our cars overnight. We also had a few breakdowns and a few cars taking the wrong route to a town and it all becomes pretty difficult. 
As for interstate and international shows that require flights – how are you going to check in a drum kit and cabs in freight-proof hardcases? Impossible right? You'd be paying so much extra in baggage costs, and how would you fit in your merch on top? 
First rule! Organise a backline with a local support band at each show! 
This is huge. I know your drummer might be used to his kit and is stressing they won't have 8 rack toms or 5 cymbal clamps for his splashes but guess what? If you're offered an opening slot on a European or US tour chances the situation will be the same. Learn to borrow gear and play with what you have. You can request your ideal set up later on when you're an international headlining act and have full gear endorsements. 
What you should arrange is to use guitar and bass heads and cabs, and a drum kit with hardware. Which brings me to my next point: 
What should you bring if a backline is organized. 
Guitar and Bass: 
Your own Guitar, pedals, any wireless set up, and the necessary leads for your setup PLUS one backup guitar lead in case all else fails. If you use multiple tunings then bring what you need. Remember the more guitars you bring the more space you'll be taking and money you'll be charged for excess at an airport. Remember to pack spare strings and any tools like small pliers and allen keys you might need to change strings. A small towel is also very handy to wipe down your guitar after each show. This will give your strings an extra bit of life between shows and stop your guitar from getting manky. 
If you play in multiple tunings then certainly bring a 2nd guitar but consider that every extra guitar you bring is space taken up in a van or maxi-taxi or is straight out money in excess baggage. Back-up guitars are a great idea but consider taking 1 back up between 2 guitarists. 
For Claim The Throne, Cabba and Dysie fit their guitar, leads, a couple of pedals, spare strings and tools inside their guitar hardcase, and Dysie brings a cheap backup that he keeps in a softcase. 
Drums: 
Bring your snare, pedals, cymbals your triggers, module and leads, and any backing track or in-ear setup you have. If you use a double bass setup that requires 2 kick drums then maybe organize a set of double pedals as you might find it hard to source 2 kick drums at every show. The only way around this is to be thorough and specific about contacting local bands well before the tour starts. If you use a lot of cymbals in your regular rig, perhaps look at streamlining your setup for travel. You might find yourself on a 4-piece kit with 4 cymbal stands. You'll become a better drummer for it I swear! Be prepared to go without triggers at certain venues. Some don't have mixing desks with enough channels to run you out that 1 extra DI you need. Don't stress, just play the show! 
As for carry-on, I've taken my 14″snare in it's hardcase onto many different planes and always managed to fit it in the overhead compartment – except once! But that flight it fit under my seat ok enough to get away with it. Softcases are smaller so consider one for travel, but on the off chance that you have to put it under the plane as check-in then you'll be wishing you had a hardcase! I've also used canvas double-kick pedal cases from Pearl and DW as carry-on. I fit my double-pedal, my Alesis 19″module, some leads, keys and triggers and been fine. They're a great size (NOT the old Iron Cobra or DW plastic cases) and you can even squeeze some clothes or mercy in too. Always refer to your gear as 'drum stuff' when questioned by security and act casual. They'll usually ask about your band and you should be fine – DO NOT MENTION YOU HAVE A TRIGGER! I accidentally did once and had 3 very freaked out guards suddenly question me. If I was in the US or on an international flight I'm sure it wouldn't have been brushed aside so easily. 
Keyboard: 
Not everyone has a keyboardist in their band, but on the off chance you do I'd advise to leave the 35kg Korg mega-station and find a more stripped back synth with similar sounds to what you'd normally use or with user loadable-patches. Find a cheap light-weight stand and try and fit it into a reinforced soft-case. Another approach is to run a small MIDI-based setup off a laptop or single-spaced rack-synth. That way you can get a 61-key MIDI keyboard and the whole setup is much more portable and lightweight with all the benefits of your custom sounds. 
Vocalists: 
Notice I left this until last? That's because one thing you can almost guarantee will be at a venue is microphones. If you're a vocalist who doesn't want to use a house mic or have a wireless setup then be sure to take your own. This is pretty much going to be the same as any normal gig you'd go to anyway. Mics and wirelesses are definitely small enough for carry-on so keep them safe in your backpack. 
Luggage: 
Try and pack all of your clothes and personals into a backpack that you can take as carry-on luggage. Make room in an equipment case for any liquids, sharp objects, make up, etc These will be taken off you at security when heading into a boarding lounge! If you think you can fit something in you carry on like pedals or a module – do it! It's safer in your hands and will cost you less in excess. Choose cases with wheels where possible. 
Flight Cases: 
Anything that goes into a cargo hold of a plane should generally be a hardcase or a reinforced softcase. I use a hardy soft bag for my cymbals, and Jesse has solid softcase for her keys. It's still not ideal but flight cases add kilograms. Make the trade off only if you think your gear will be safe! 
General Tips: 
Some airlines offer extra baggage that you can purchase online when you book your ticket. Be organized and pack efficiently weigh your items. Purchase additional baggage kilos to cover your excess and know how many items your have, and that you haven't exceeded any item number restrictions. Virgin Airlines offers a deal to APRA-registered musicians where an extended baggage limit is provided free, and most airline club-members get extra baggage allowances also. The main tip is to take only what you need, and if you can do without it – leave it at home. Once you have the experience of walking 6 flights of stairs, or across a field to a venue with all your gear, you'll wish you left that 2nd backup guitar or extra ride cymbal at home!