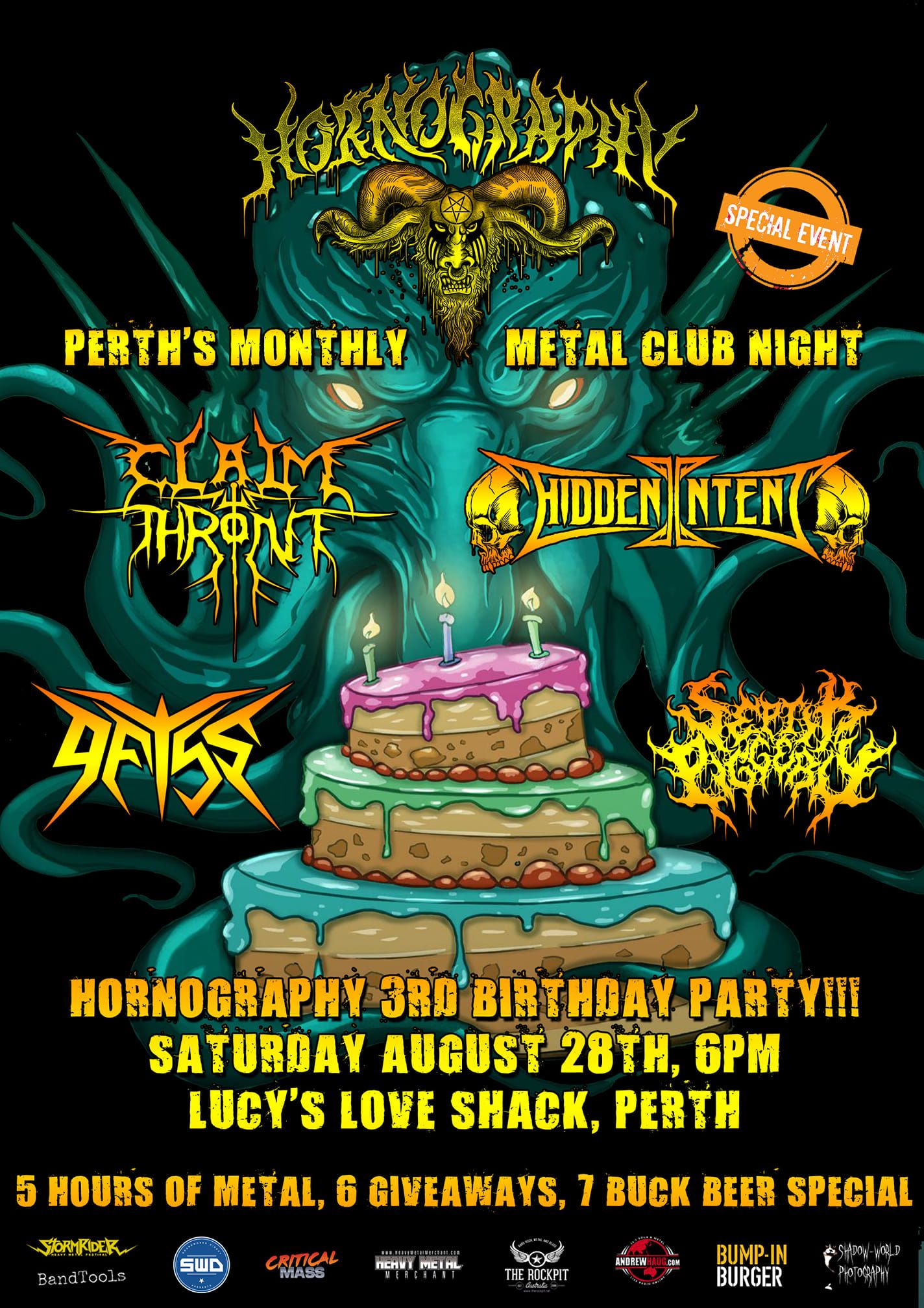 This weekend was meant to be Blacken Open Air which sadly couldn't go ahead due to lockdowns around the country. 
But for those who were hoping to see us live, we will be performing next month for the 3rd birthday of Hornography Perth Metal Club at Lucy's Love Shack! 
Huge lineup with Hidden Intent, 9 Foot Super Soldier & SEPTIK PIGGERY! 
Event page: www.facebook.com/events/162247445888807